CharlieBrown



Joined: 08 Jul 2006
Posts: 41

Posted: Tue Oct 10, 2006 7:27 am



My Emerald Beauty
---
I had a beautiful sparkly green #7 with black grout...

Got it in 1999. Less than 2 years into it's lifespan,
the tiles began to slough off: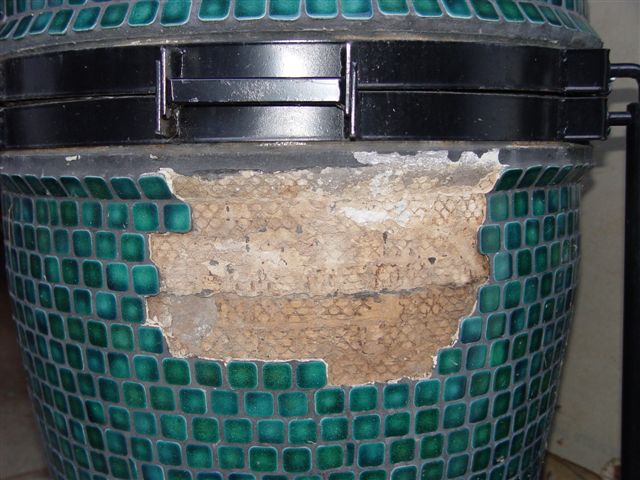 Oh yes, those horizontal cracks go all the way through. None of the cracks aren't wide enough to emit smoke...
but they are through-wall.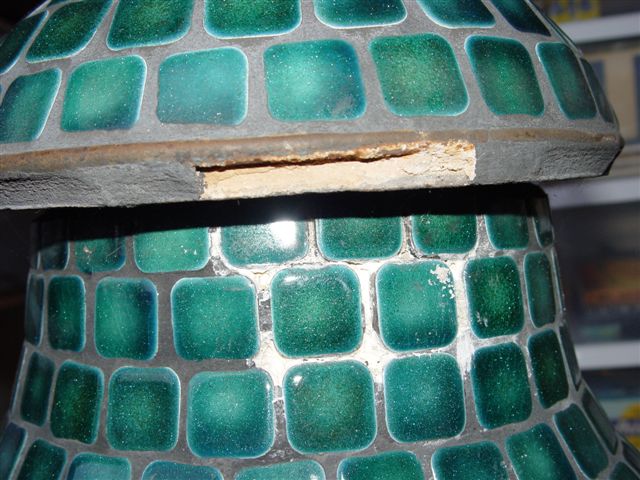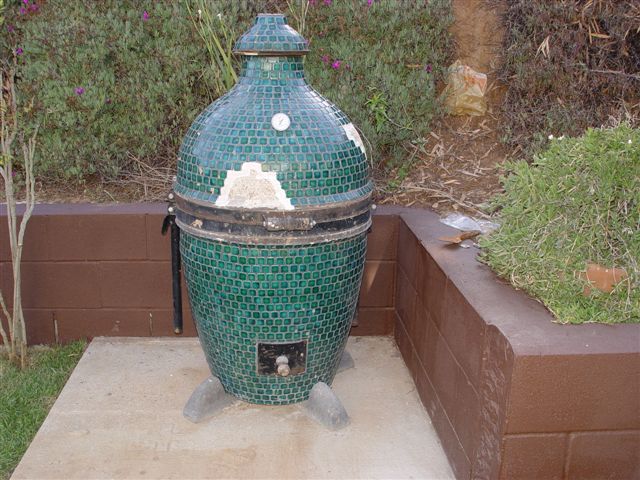 It got really bad... Richard Johnson sent me some tiles so I could fix it myself. Because, hey, I'm a professional tile layer... isn't everyone? Alternatively I could pay for shipping both ways to have them retile it... you do the math. Anyway... I refurbished it and had it looking top notch.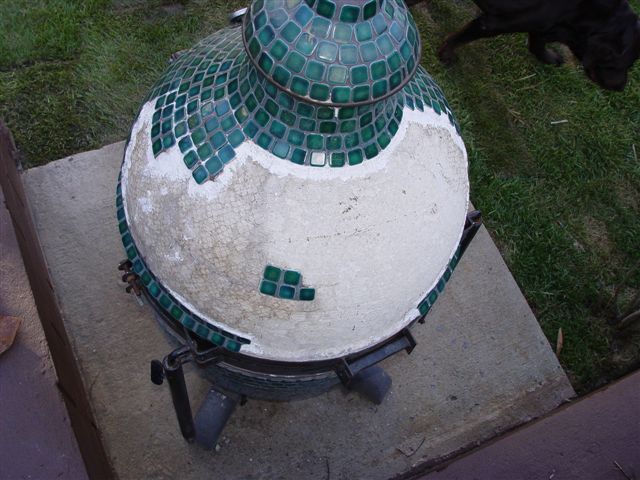 So then last year the spin top rusted completely solid. Absolutely un-moveable. Also, I lost 75% of the tiles off the base...
(don't have a photo of that, because I retiled/grouted quickly... I'm good at it now).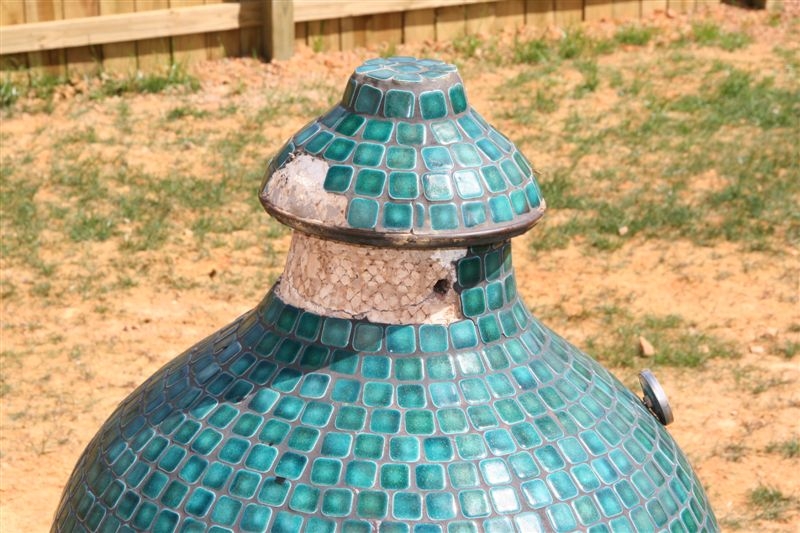 Oops... after 2 weeks of trying to unstick my damper I was using some liquid wrench...
I tapped the spin bolt ever so lightly with a hammer to "work the solution into the threads". KLOP!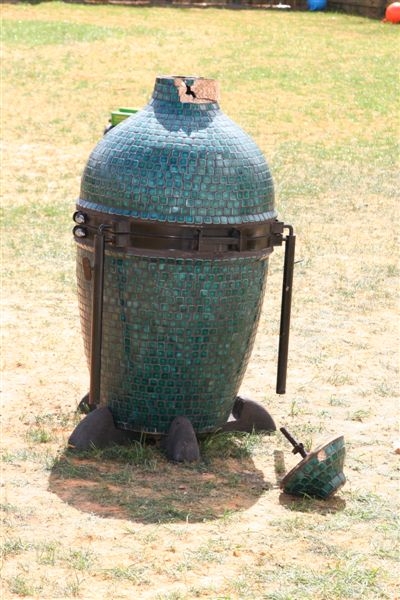 Looks like I lost my head.... But hey - look at that bolt-- it's not going anywhere!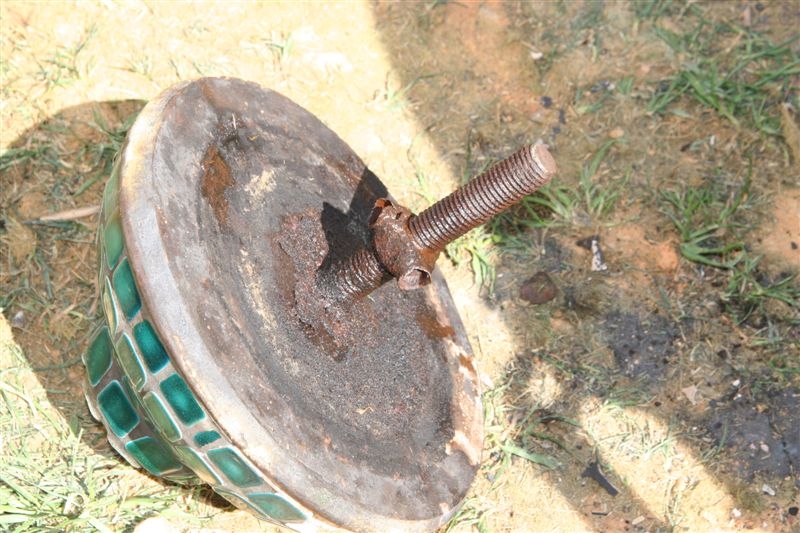 I told Richard about it and he said he'd get "one of his guys on it."
And then he posted a thread on his forum about how to unstick a stuck damper.

The next time I emailed he said he was "too busy."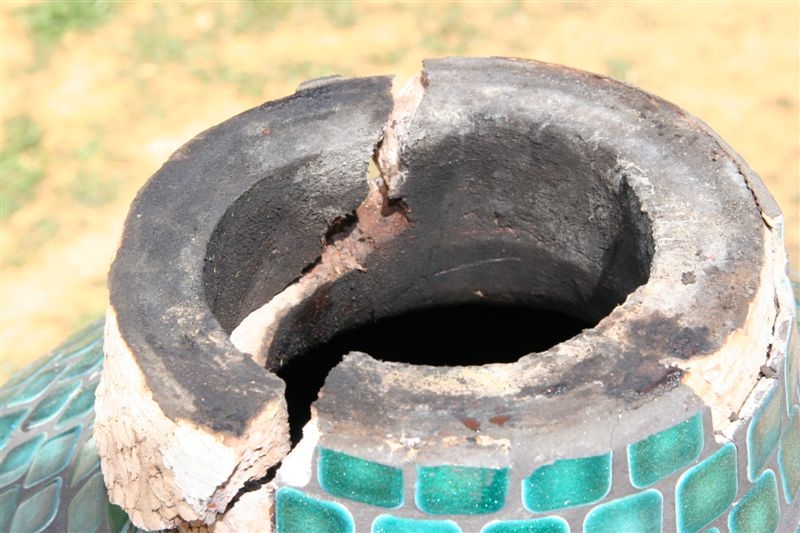 I'm still waiting for that new spin top and spider... That, and the other 8 kamados he owes me...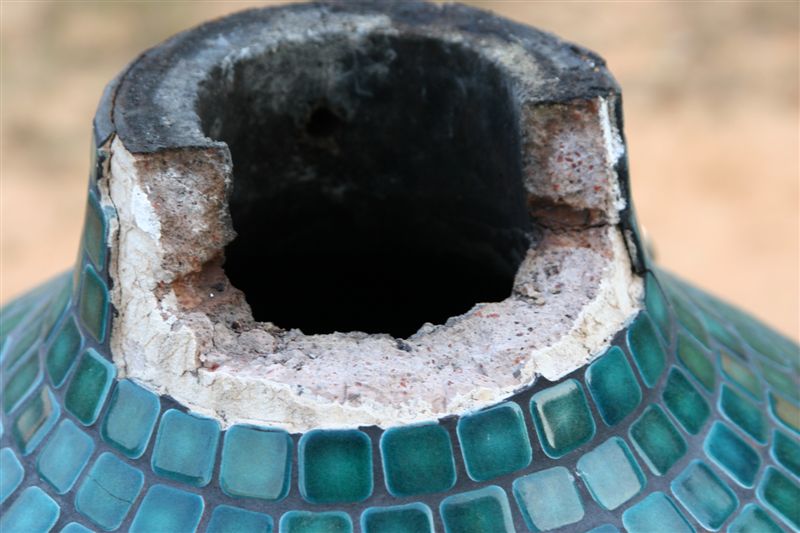 So this is what I cook with now... Giant hose clamp holding the neck together and a $1 planter dish as a damper... it works, but... damn!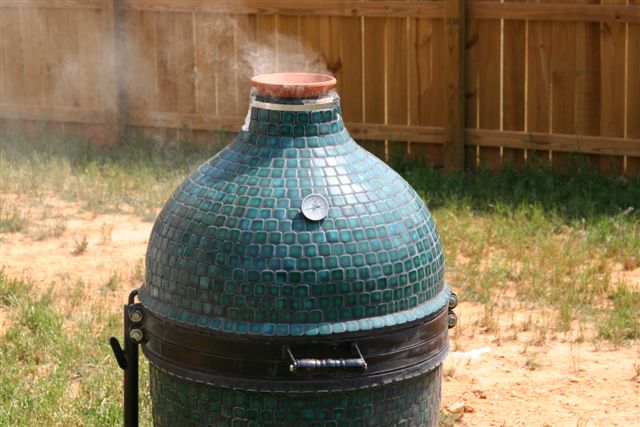 Maybe the new customer service rep, Tony, can help me out here? Hey Tony, I need a new spider, damper top, and 8 #7 kamados.

Thanks.